Twitter's Ex-CEO Plans To Launch Web 5.0
The Web 5.0 platform will provide more useful features than any Internet generation that came before it. The version of Web 5.0 that Dorsey outlines, on the other hand, stands out from the crowd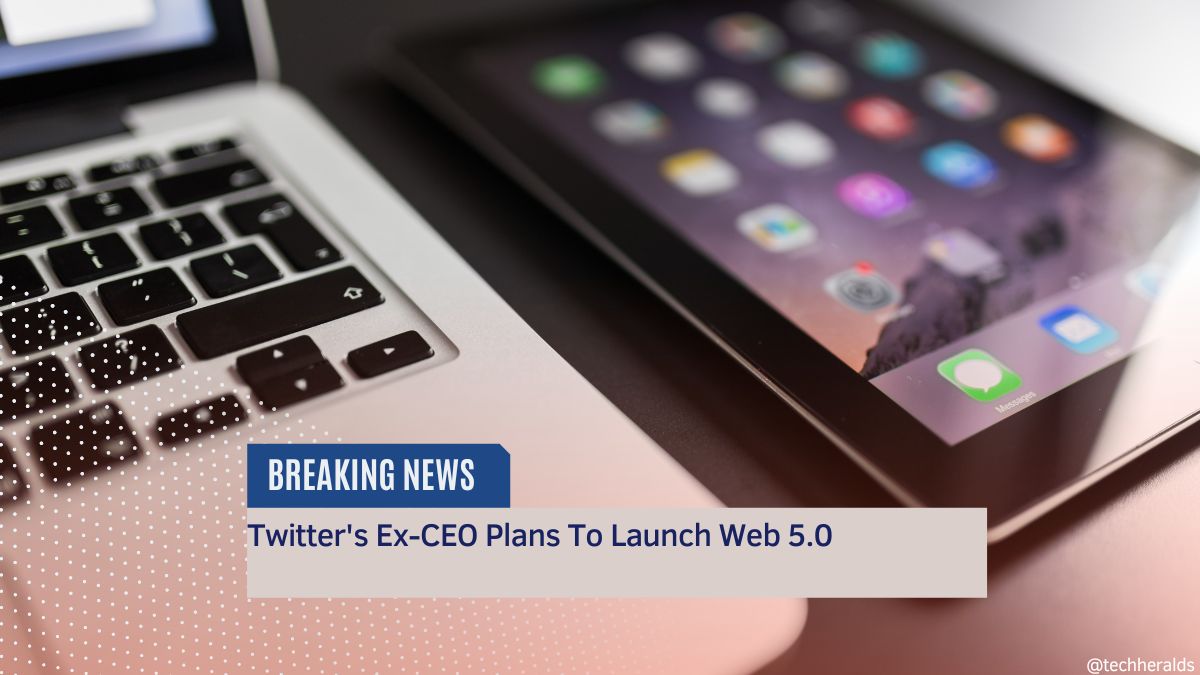 People can reclaim custody of their data by hosting it on their own devices and accessing it from any location of their choosing, thanks to a new version of the Internet known as Web 5.0. This version of the Internet was recently released.
Jack Dorsey, a former CEO of Twitter, has announced his plans to build a new version of the web known as Web 5.0. This web version would utilize blockchain technology to give data owners greater control over their information. Dorsey's plans were made public.
Using blockchain technology, the primary objective of Web 5.0 is to provide data owners with increased control over the information they save about themselves.
According to the central concept driving its development, this new version of the web will provide users with increased control over their data by enabling them to keep it on their own devices and access it in any location of their choosing.
Also Read: See What NFT 2.0 Has To Offer
It is anticipated that this next version of the Internet will be deployed in 2030, making it possible to share personal information online while maintaining a higher level of security.
It is anticipated that this next version of the Internet will be deployed in 2030, making it possible to share personal information online while maintaining a higher level of security.
Web 5.0, the most recent version, is now active during development. Despite this, several people have referred to it as a hybrid of Web 1.0 and Web 3.0. Web 5.0 will offer more valuable capabilities than any previous Internet generation.
The Web 5.0 platform will provide more useful features than any Internet generation that came before it. The version of Web 5.0 that Dorsey outlines, on the other hand, stands out from the crowd because of his assertion that it would be "really" decentralized. This indicates that neither governments nor intermediaries can handle or store consumers' data.
As a direct result, neither national governments nor massive technology corporations can exercise control over the information flow on the Internet.
Also Read: Celsius Network Melts Down The Crypto Market
To put it another way, no centralized authority can monitor and track every piece of information that is transferred via computers and other devices linked to the Internet. There is no way for intermediaries like Facebook or Google to obtain all of their users' data and then sell it to other companies.
Web 5.0 does not rely on centralized servers owned by large companies; instead, it depends on decentralized peer-to-peer networks. Within these networks, all users have equal access to the resources and information stored on their devices or computers, and geographical borders or political boundaries do not limit them.
Users will need a digital wallet that can store their identity, data, and authorizations to access the decentralized version of Web 5.0. This wallet will be required for users. They will be able to continue using the social networks they already have without creating a profile if they do this.
Because the confirmed identity of the user is already kept in the digital wallet, it will not be necessary for them to create a profile by utilizing a decentralized social networking program. Users will appreciate the time savings and the ease with which they may switch between programs.
Also Read: Cryptocurrency Credit Cards Are Becoming A New Trend
As long as the user grants the new vendor access to their data, all of the user's previously created playlists and preferences will be accessible via the new vendor even if the user switches between various music applications or video services.
This is because the user's settings are stored in the digital wallet. Moreover, because all of the user's settings are stored in the digital wallet means that all of the user's settings are stored in the digital wallet. Users are now able to share their information with numerous service providers as a result of the fact that the user's decentralized digital wallet may hold all of these personal settings and preferences.
The Sky's the Limit: The Exciting Future of Drone Delivery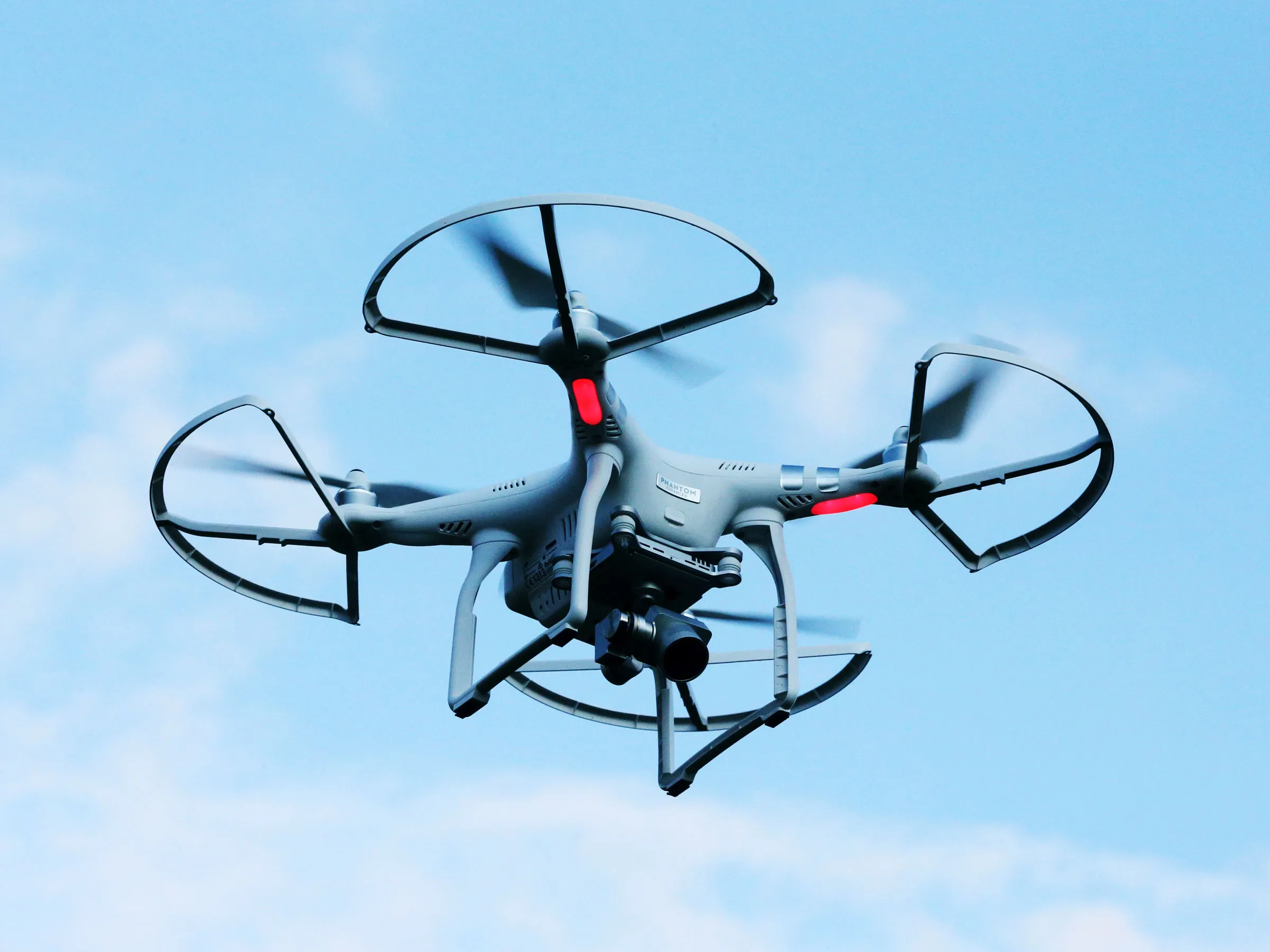 Drone delivery has emerged as a cutting-edge technology with the potential to revolutionize how goods are transported. This article explores the future of drone delivery and delves into its benefits, challenges, technological advances, regulation and safety, commercial applications, environmental impact, and future trends.
Let's take a closer look at this exciting field and envision what lies ahead.
What is Drone Delivery?
Drone delivery refers to using unmanned aerial vehicles (UAVs) to transport packages, goods, or medical supplies from one location to another. These drones have advanced navigation systems and sensors to ensure precise delivery.
Benefits of Drone Delivery
Drone delivery offers several compelling advantages. Firstly, it enables faster and more efficient delivery, particularly in areas with limited infrastructure. Drones can bypass traffic congestion and reach remote locations, reducing delivery times significantly. Moreover, they can operate 24/7, enhancing convenience for businesses and customers.
Secondly, drone delivery has the potential to reduce delivery costs. By eliminating the need for human drivers, companies can save on labour expenses. Further, drones require less fuel and produce fewer emissions, contributing to a more sustainable and environmentally friendly delivery system.
Challenges of Drone Delivery
While the future of drone delivery looks promising, several challenges need to be addressed. Safety concerns, such as mid-air collisions and accidents, must be carefully managed. Privacy and security issues also arise, as drones can capture images and collect data during their operations. Regulatory frameworks need to be established to ensure responsible and safe drone usage.
Current State of Drone Delivery
Although still in its early stages, drone delivery has already seen successful pilot programs and commercial applications. Companies like Amazon and UPS have tested drone delivery systems, showcasing the potential of this technology. The drone delivery system implemented by Meituan, a Chinese delivery giant, in the bustling city of Shenzhen, is revolutionizing urban life there. However, widespread adoption is hindered by regulatory hurdles, technological limitations, and public acceptance.
Technological Advances in Drone Delivery
The future of drone delivery will witness significant technological advancements. Improved battery life, increased payload capacity, and enhanced navigation systems will enable drones to cover longer distances and carry heavier loads. Artificial intelligence and machine learning algorithms will optimize routes and enhance delivery efficiency. Moreover, the development of autonomous drones will reduce reliance on human operators.
Regulation and Safety
To ensure safe and responsible drone delivery, robust regulations must be implemented. Governments worldwide are working to establish guidelines for drone operations, including flight restrictions, licensing requirements, and privacy protection. Collaborative efforts between regulatory bodies, industry stakeholders, and communities are crucial to create a framework that fosters the growth of drone delivery while addressing safety concerns.
Commercial Applications of Drone Delivery
Drone delivery opens up new possibilities across various industries. Beyond retail, drones can be utilized for medical supply transport in remote areas or during emergencies. They can facilitate rapid response in disaster zones, delivering essential aid and resources. Additionally, drones can potentially revolutionize the food delivery industry by offering efficient and contactless delivery options.
Environmental Impact
Drone delivery can contribute to a greener future. With their electric propulsion systems, drones produce minimal emissions compared to traditional delivery methods. By replacing gas-powered vehicles, drone delivery can help reduce air pollution and mitigate the carbon footprint associated with transportation. It presents an opportunity to create a more sustainable and environmentally conscious logistics system.
Future Trends in Drone Delivery
Looking ahead, the future of drone delivery is promising. Advancements in drone technology, coupled with evolving regulations, will pave the way for expanded drone operations. We can anticipate an increase in the scale and scope of drone delivery networks, covering larger areas and serving a broader range of industries. As the technology matures, we may witness autonomous swarm deliveries, where multiple drones work together to accomplish complex tasks efficiently.
Wrapping Up
The future of drone delivery holds immense potential to transform the way goods are transported. It promises faster, more efficient, and environmentally friendly delivery options. However, challenges related to safety, regulations, and public acceptance need to be addressed for widespread adoption. With ongoing technological advancements and collaborative efforts among stakeholders, we can envision a future where drones seamlessly integrate into our daily lives, enhancing logistics and benefiting various industries.
---
FAQs
Q1: Are drones already being used for delivery?
Yes, several companies have conducted successful pilot programs for drone delivery. However, widespread adoption is still in progress due to regulatory and technological considerations.
Q2: What are the safety concerns associated with drone delivery?
Safety concerns include mid-air collisions, accidents during landing or takeoff, and potential risks to people and property on the ground. Regulatory frameworks aim to address these concerns.
Q3: How can drone delivery benefit the healthcare industry?
Drone delivery can facilitate the transport of medical supplies to remote areas, improving access to essential healthcare resources, especially during emergencies or in underserved regions.
Q4: Will drones replace traditional delivery methods entirely?
While drones offer unique advantages, they are unlikely to replace traditional delivery methods entirely. Instead, they will complement existing systems, especially in remote or time-sensitive scenarios.
Q5: How can drones contribute to environmental sustainability?
Drones produce fewer emissions compared to traditional delivery vehicles, reducing air pollution. By adopting drone delivery, we can contribute to a greener and more sustainable logistics ecosystem.
Should Electric Vehicles Look Different From Conventional Cars?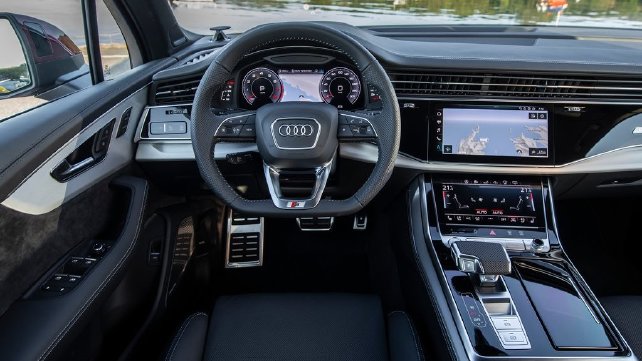 The rise of electric vehicles (EVs) has brought about a significant shift in the automotive industry. As we transition towards more sustainable transportation options, an intriguing question arises: should electric vehicles look different from conventional cars?
This article explores the various factors that contribute to this debate and delves into the importance of visual differentiation in the context of EV design.
Definition of Electric Vehicles
Electric vehicles, commonly known as EVs, are automobiles powered by one or more electric motors that run on electricity stored in rechargeable batteries.
Unlike conventional cars that rely on internal combustion engines fueled by gasoline or diesel, EVs offer a cleaner and more environmentally friendly mode of transportation.
Advantages of Electric Vehicles
Before discussing the visual differentiation of electric vehicles, it is crucial to highlight the advantages they bring. EVs have lower or zero tailpipe emissions, reducing air pollution and contributing to improved air quality. Additionally, they are more energy-efficient and can be powered by renewable energy sources, further minimizing their carbon footprint.
Moreover, electric vehicles provide a smooth and quiet driving experience, requiring less maintenance than traditional cars.
Perception of Electric Vehicles
Despite their numerous benefits, electric vehicles still face certain challenges regarding consumer perception. Some people associate EVs with limited range, long charging times, and inadequate charging infrastructure.
There is also a common belief that electric vehicles lack the power and performance of conventional cars. These perceptions can hinder the widespread adoption of EVs and create a need for differentiation in their design.
Importance of Visual Differentiation
Visual differentiation plays a crucial role in shaping consumer perceptions and acceptance of electric vehicles. Given the similarities in terms of functionality and overall appearance between EVs and conventional cars, visual cues can help communicate the unique attributes of electric vehicles.
By creating distinctive designs, EV manufacturers can reinforce the idea that electric vehicles represent a new era of transportation and sustainability.
Safety Considerations
One aspect to consider in checklists to consider before buying a new car & discussing visual differentiation is safety. In emergency situations, such as accidents or fires, it is essential for first responders to identify and handle electric vehicles properly and quickly.
Distinctive visual elements, such as unique lighting signatures or specific labelling, can aid in the prompt recognition of EVs and ensure the safety of occupants and emergency personnel.
User Experience and Psychology
The design of electric vehicles goes beyond aesthetics; it also impacts the user experience and psychology of drivers and passengers. A visually appealing and futuristic design can enhance the perceived value and desirability of EVs, contributing to a positive emotional connection with the vehicle.
Moreover, a well-thought-out interior design that optimizes space and integrates advanced technologies can create a more immersive and enjoyable driving experience.
Environmental Impact
Visual differentiation in electric vehicle design can be a visual reminder of their environmental benefits. By incorporating elements such as unique colours, futuristic shapes, or eco-friendly materials, manufacturers can convey a strong message about the sustainability aspect of EVs.
This visual connection can help raise awareness and inspire others to make environmentally conscious choices in their transportation habits.
Design Challenges
Designing visually distinctive electric vehicles comes with its own set of challenges. Striking a balance between differentiation and maintaining familiarity can be a delicate task. EVs must be visually appealing to attract consumers while still being recognized as cars.
Furthermore, manufacturers must consider the practicality of design choices, ensuring that visual differentiation does not compromise aerodynamics, range, or overall functionality.
Solutions for Visual Differentiation
To achieve visual differentiation, manufacturers can explore various design elements. Unique front-end designs, such as closed grilles or illuminated accents, can help distinguish EVs from conventional cars. Creative use of lighting, both on the exterior and interior, can create a distinct identity for electric vehicles.
Moreover, integrating sustainable materials and futuristic shapes can further emphasize the eco-friendly nature of EVs.
Market Acceptance and Consumer Demand
The success of electric vehicles relies heavily on market acceptance and consumer demand. Visual differentiation can contribute to the overall appeal of EVs, attracting consumers who seek a distinct and forward-thinking driving experience.
However, it is essential to strike a balance and ensure that the visual design does not alienate potential buyers who prefer a more familiar appearance.
Government Regulations and Incentives
Government regulations and incentives also play a significant role in shaping the visual differentiation of electric vehicles. Some countries and municipalities provide incentives or mandates for EV manufacturers to adopt unique design elements, making it easier for consumers to recognize and distinguish electric vehicles on the road.
These regulations can accelerate the adoption of EVs and create a more sustainable transportation landscape.
Future of Electric Vehicle Design
As electric vehicle technology continues to evolve, so will their design. The future holds exciting possibilities, including advancements in battery technology, autonomous driving capabilities, and innovative materials.
Such developments will undoubtedly influence the visual differentiation of electric vehicles, further enhancing their appeal and paving the way for a sustainable and electrified future.
Wrapping Up
The question of whether electric vehicles should look different from conventional cars is a complex one. Visual differentiation serves a vital purpose in communicating the unique attributes of EVs, improving safety, enhancing user experience, and emphasizing their environmental impact.
However, achieving visual differentiation while maintaining market acceptance and functionality poses design challenges. As the electric vehicle industry progresses, finding the right balance between differentiation and familiarity will continue to shape the future of EV design.
Alphabet Inc. Is Heavily Investing Into Blockchain Tech Companies
Alphabet Inc appears to be leading the way with investments in digital asset custody service Fireblocks, blockchain game Dapperlabs, infrastructure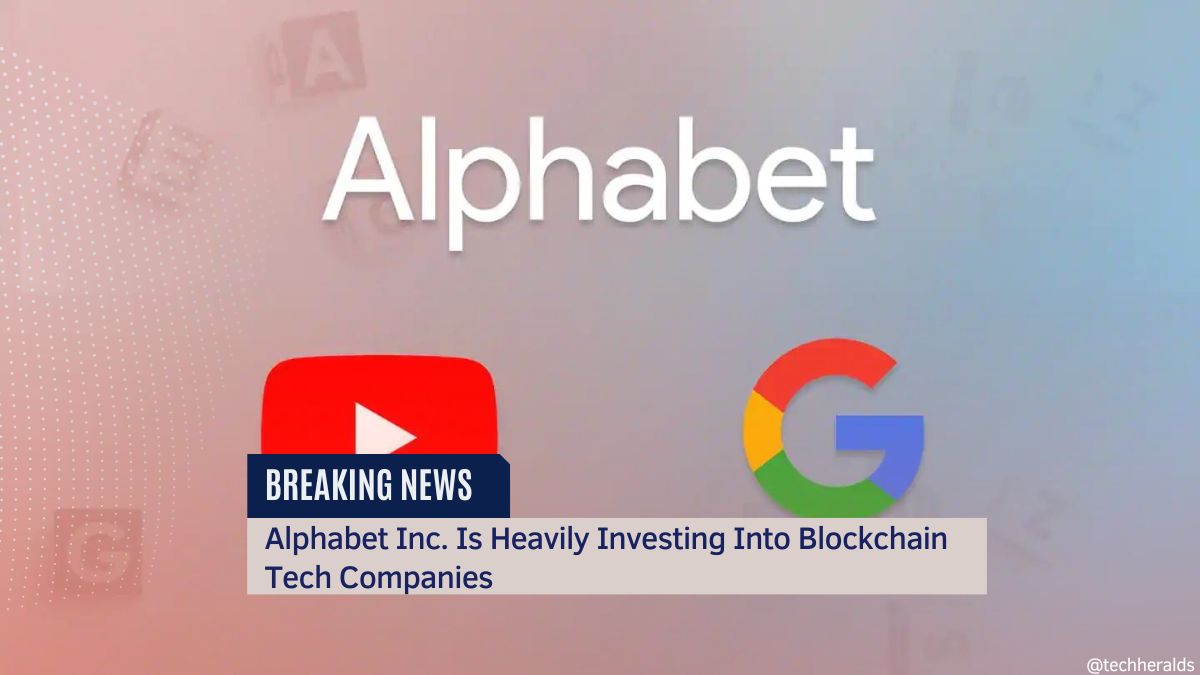 The recent history of blockchain has been marked by the rapid expansion of cryptocurrency and the rise of its applications. Many organizations have dedicated themselves to advancing this new paradigm and making it a reality. Alphabet Inc., one of the largest multinational tech giants, appears to be investing more money in cryptocurrencies and blockchain technology.
It seems reasonable that institutions and the general public are using digital assets more frequently these days. The growth of the crypto gospel and the efforts of several organizations have led to an increase in the number of blockchain application cases.
According to Blockdata, a data source located in the Netherlands, Alphabet Inc has invested in these companies four times. Since September 2021, Alphabet has invested more than $1.5B in blockchain startups that are focused on improving the efficiency of their product or service delivery processes through this emerging technology.
Alphabet Inc appears to be leading the way with investments in digital asset custody service Fireblocks, blockchain game Dapperlabs, infrastructure provider Voltage, and venture capital firm Digital Currency Group.
Global investments in blockchain technology increased by 30% over the past year. This figure is more than double that of 2018 and shows no sign of slowing down. It is also predicted that by 2023, the usage of cryptocurrencies will have grown by 800% worldwide. The majority of investors are turning to digital assets as the global financial landscape experiences difficult times.
Morgan Stanley, Samsung, Goldman Sachs, PayPal, LG, and Microsoft are among the further listed businesses. Additionally, institutions including Citi, Wells Fargo, and Commonwealth Bank have invested in blockchain startups. Speaking on the subject, a supporter emphasised how banks are among the most well-known investors in blockchain and cryptocurrency companies.
The use of cryptocurrencies is growing at an astonishing rate. As more people learn about their benefits, they have begun to invest in them. The most recent example of this was the announcement that BlackRock, one of the largest asset managers in the world, would offer a spot Bitcoin private trust to its American clients.
The recent agreement between BlackRock and Coinbase showed that cryptocurrencies are receiving more attention than most people know. BlackRock introduced a spot BTC private trust one week after announcing a cooperation with Coinbase. This action would expose its American clients to Bitcoin. Being the biggest asset manager in the world was a major accomplishment for the bitcoin sector.